Back to all posts
Posted on
Welcome to the 2018-19 school year!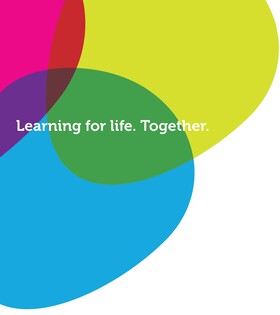 WELCOME BACK!
Okay, we're not quite there yet, but with only three weeks left of summer vacation, we can bet the impending new school year is on your mind! Find answers to your start up questions, contact information and important dates here!
Enjoy the rest of your summer break, we can't wait to see you in September!
Tuesday, September 4, 2018 is the first day back to school for nearly 5,000 Northern Gateway students!
Preview important dates with the 2018-19 School Year Calendar.
AN OVERVIEW: Northern Gateway Public Schools fosters program-rich learning environments where students, teachers, and our greater communities can do their best work, together. Catering to just under 5,000 students from pre-Kindergarten to Grade 12, we operate 16 schools, four colony schools and four off-campus outreach schools, serving the communities and surrounding areas of Alberta Beach, Onoway, Darwell, Rich Valley, Sangudo, Mayerthorpe, Whitecourt, Fox Creek and Valleyview.
Get to know our schools!
REGISTRATION FORMS and INFORMATION: All schools are open to accept new registrations. When registering, please bring your child's birth certificate and if possible their last report card from their previous school. Registration forms can be downloaded here or from your child's school website.
AGE REQUIREMENTS: Students beginning Kindergarten must be at least five years old by December 31, 2018.  Students starting Grade one must be at least six years old by December 31, 2018.  Any student who has not reached their sixteenth birthday must continue to attend school.
SCHOOL FEES: The Board of Trustees, with support from the provincial government, has taken significant steps to eliminate or reduce school fees. Information about school fees is available at your child's school.
While the move will ensure families do not pay fees for regular instructional materials and resources, it is important to note that there will still be some fees charged to students.  These include fees for optional activities and purchases such as field trips, swim programs, yearbooks, school wear, extra-curricular activities, etc.
SCHOOL SUPPLIES: Student supply lists are posted on school websites. 
BUSING: NGPS provides safe and reliable transportation services for just over 3,500 NGPS students, as well as for students attending Living Waters Catholic schools in Whitecourt and Holy Family Catholic schools in Valleyview. School bus services are available for eligible K-12 students attending their designated school. For bus fees or other questions regarding transportation, please Click Here.
Please feel free to contact your school directly or our Division Office for more information:
4816 - 49 Avenue
Whitecourt, AB   T7S 1N8
Phone: 780.778.2800
Toll-free: 1-800-262-8674 
Email: learn@ngps.ca

Learning for Life. Together.