Back to all posts
Posted on
December Events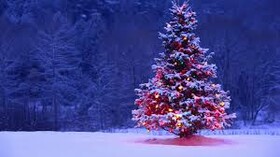 We have several events happening in December at our school! December 1- door decorating contest! Classes will design and decorate their classroom door. A winner will be selected and that class will win a popcorn and movie afternoon.
December 1-our food bank collection begins. Students are encouraged to bring in non-perishable items for the local food bank. Classes will collect up until Dec. 15th. On the 15th, we will have a longest line contest to see which class brought in the most food bank donations.
December 4-5- Holiday gift shop.
Dec. 8- Christmas ornament exchange. Students who wish to participate, bring in a store-bought or handmade ornament and hang it on the Christmas tree in the front foyer. Please label the ornament with your childs name and grade on a piece of masking tape. Then on Dec. 18th those students who brought in an ornament will be able to select an ornament from the tree.
December 15-19-Holiday head gear and carolling. During the first block this week, students will gather together in the gym for Christmas carol singing and they are encouraged to wear festive hats during this time.
Dec. 17- is Grasmere School's annual Christmas Craft and Bake Sale from 6:00-7:00pm. Parents are asked to please donate Christmas baking or crafts for the sale. Please price your goods and bring them to the school no later than noon on Dec. 17th. Please note that doors will be closed from 4-6:00pm that evening, so please ensure your baking is here by noon.

December 17- Our Christmas concert dress rehearsal takes place at 1pm, with our evening performance starting at 7pm. Please note that doors will open at 6pm.
December 19- Christmas Turkey dinner! Our wonderful volunteers will be here to prepare a lunchtime feast for the school! Notes will be sent home asking families to please send in specific food items. We thank you for your contribution!