Back to all posts
Posted on
A Day of Review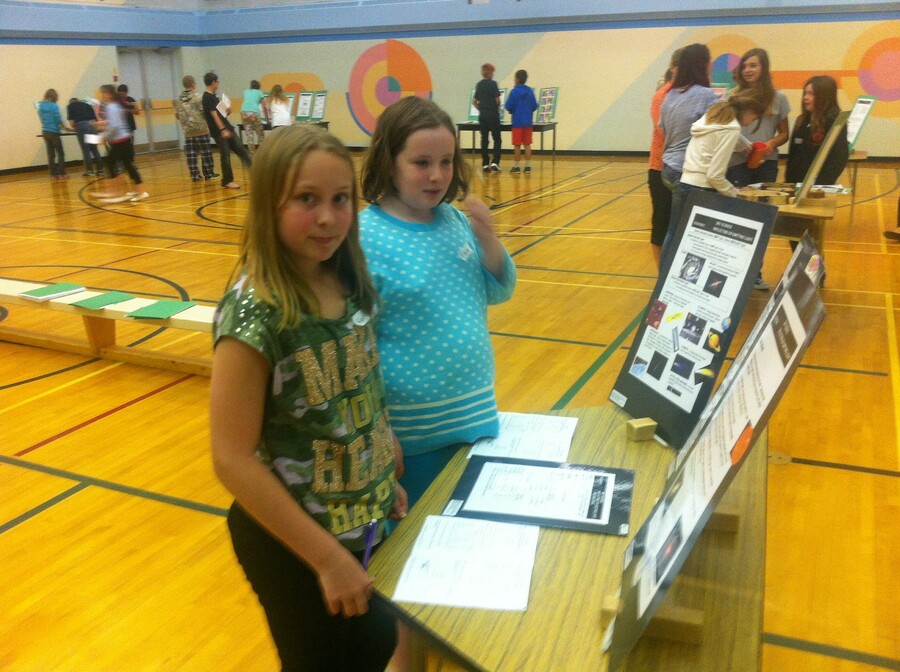 On June 4th, 2015 the Grade ⅚ class went to Darwell for a day of science review.Some people from the Bennet Science Center were there to help everyone review for the grade 6 P.A.T tests.The Grasmere class took a 15 minute bus ride to Darwell to study for the whole day.They learned all of their units over again and the units were Trees, Sky Science, Air and Aerodynamics, Flight and Evidence and Investigation.It was a full day of craming their heads with knowledge.
     Although there was lots of learning, everyone still got to go outside for recess.They even got to eat their lunches outside in the sunshine.There were also lots of fun experiments too.It was a very good way to remember all of the things they did this year.Trees was probably the hardest unit to review because the Grasmere class has not finished it yet.It was also very hard to get around to every station, mark their booklets and do the unit test.Not many people got to do everything.
     This was a very fun day for most of the class and an awesome way to review. Jordyn said, "I thought it was better than just sitting in class doing science."Chloe said, "I thought it was awesome and a good review for P.A.T tests."Beck said, "It was fun!"Their teacher, Mrs. Hansen, even said that this was her first class to ever do this.I think that these kids will do great on their tests.
By Karlee Pearson